PRE-ORDER - 'Make (Less) Babies' Magenta opaque marbled vinyl - limited edition 100 copies!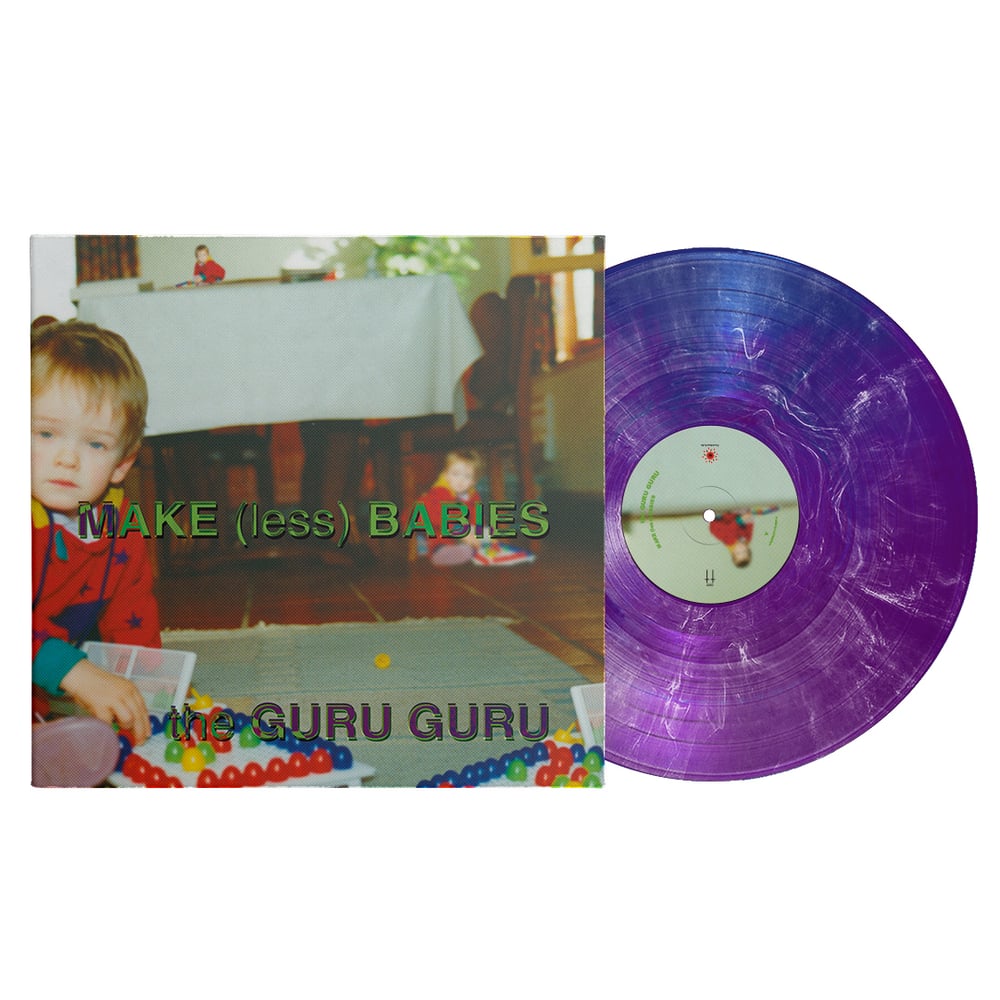 LIMITED EDITION OF 100 COPIES!
Magenta opaque marbled with white & azure blue vinyl.
This is the 3rd full album 'Make (Less) Babies' by THE GURU GURU.
To be released on the 27th of October 2023.
All pre-orders will be shipped a few days before the album release date.
Tracklist:
A-side
01 - Not awake (the baseballs)
02 - Jack shit/jackpot
03 - Lemon-aid, lemon-cello (bear dance)
04 - Supply on demand (sunshinin' on my dinin')
05 - Make less babies
B-side
01 - In 2073 (plenty of other fish in the sea)
02 - Saint-Tropez
03 - Lotta tension
04 - Oh, me (I can't complain)
05 - Joke's on you (under over)
Artwork & merchandise design by vasi.lisa.1991